Fulton County Pennsylvania


Your help is requested-use this link to email~ © David W. Cathell 2006
Note!-All Links Require the Use of Your Browser's 'Back' Function
---
Harrison Kalbach
Cowans Gap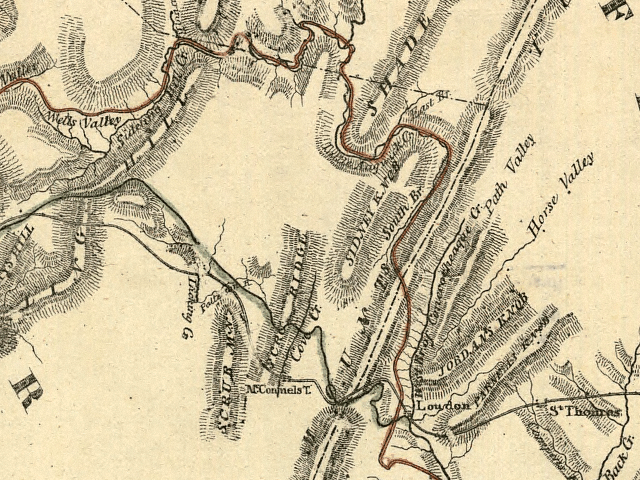 Colonel Schlatter's southern Pennsylvania route used Cowans Gap Fulton County Pennsylvania, to gain the Aughwick Creek watershed

Titled"Map exhibiting that portion of the State of Pennsylvania traversed by the surveys for a continuous rail road from Harrisburg to Pittsburg made under the direction of Charles L. Schlatter, c.e. in the year 1839 and 1840. Drawn by Charles Cramer."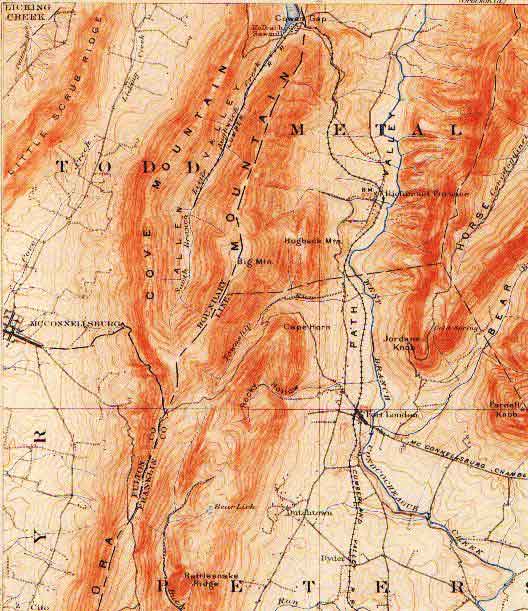 Early 1900's topographical map with Kalbach's railroad marked.



The first logging railroad established in Fulton County was in the Little Aughwick Valley around Cowans Gap where Colonel Schlatter's proposed southern Pennsylvania rail route used the same gap in Tuscarora Mounain shown on the map above.

The operator was Harrison Kalbach from Lebanon, Pennsylvania who logged in Pennsylvania and West Virginia . The Kalbach family was from Bernville and logged locally until Harrison expanded his operations in the 1890's. There are reports that Harrison Kalbach had tramroads and sawmills in Horse Valley and Bear Valley, accessing the Cumberland Valley at Richmond Furnace, prior to the Fulton County sawmills along the the Little Aughwick. Fulton County operations at Cowans Gap are dated from around 1900 to 1907.


Harrison Kalbach's Logging Locomotive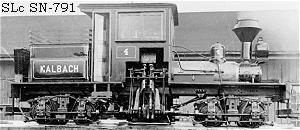 ...


Photo Credit: A.C.H.S. Museum, Lima Ohio Shop Number 791 - Built for: H. Kalbach Lumber Co. Built: 12-06-1902 Class: A 10-2 Trucks: 2 Cylinders: [#-Diam x Stroke] 2 - 6 x 10 Gear Ratio: 2.5 Wheel Diam: 22" Gauge: 36" Boiler: [Style - Diam.] Boot - 30" Fuel Type: Wood Fuel Capacity: 0.33 Cord Water Capacity: 360 Gallons Empty Weight: As built 17,600 Owners: Harrison Kalbach Lumber Co. #4 "KALBACH", Richmond Furnace, PA (1910) Petros Lumber Co., Stephens, TN Kensee Stave & Lumber Co. #4, Pioneer, TN Disposition: Scrapped



© 1998-2006 www.shaylocomotives.com. All Rights Reserved.




Harrison Kalback Lumber Co.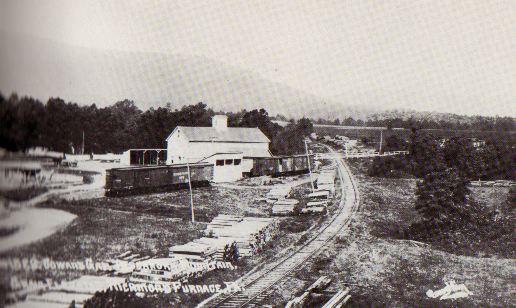 Richmond Furnace, about 1910, looking northwest towards Cowans Gap. This location included yards, 2 water tanks, a station, a turntable, a large ice house and lake, and the facilities shown above for storing ties. In addition, Richmond Furnace, the original reason for the branch railroad, was nearby. It is unclear whether any iron was produced or shipped, however iron ore was mined and shipped for several years. The caption in Westhaeffer's book states that the lumber railroad is curving away in the distance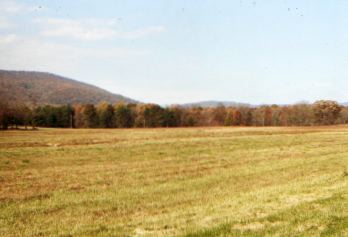 About the same view in October 2006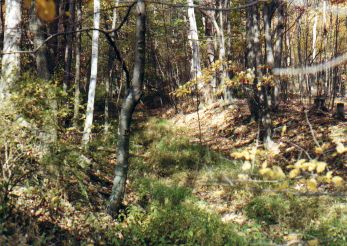 The railroad grade about half way up the mountain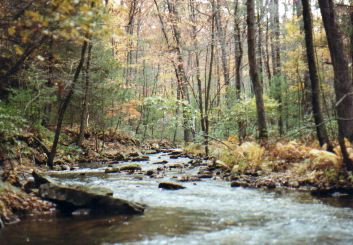 Little Aughwick near Kalbach's Lumber operations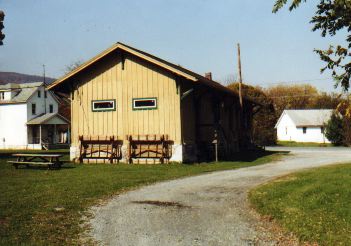 CVRR station and depot at Fort Loudon, PA. Photos in this present-day library include a very spindly tressle that might have been on the Kalbach's railroad. Another photo shows the Cumberland Valley Railroad at Richmond Furnace being scrapped in 1959, so some level of traffic was maintained long after the logging railroad closed.






Men Associated with Kalbach and Spangler, Fulton County, Pennsylvania
Harrison Kalbach, part owner, Lebanon
Charles R. Spangler, part owner, McConnellsburg
Others? Help !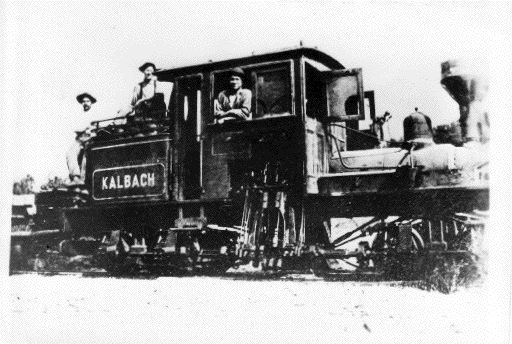 .

Works Cited and Bibliography
Kline,Jr, Benjamin F. G.,Pitch Pine and Prop Timber, Book No. 1 in the series Logging Railroad Era of Lumbering in Pennsylvania, self published by the author,1971, reprinted by Friends of the Railroad Museum of Pennsylvania, (c)1999

Westhaeffer, Paul J.,History of the Cumberland Valley Railroad, Washington D.C. Chapter, National Railway Historical Society, 1979

Cumberland Valley Railroad-South Penn Branch

Logging Railroads

The South Pennsylvania Railroad
under construction

Other Fulton County Railroutes
under construction


---
Cumberland Valley Railroad Directory-use back to return here
East Broad Top Railroad Pages-use 'back' to return here
Garrett County Maryland Logging and Mining Pages-use 'back' to return here
---
Western Maryland Railway and Related Rail Links
Western Maryland Railway Yesterday and Today
World's Greatest Railroads!