=York Pennsylvania Railroads=

Columbus Day 2003
---
An Unoffical Site
Maryland and Pennsylvania Lives!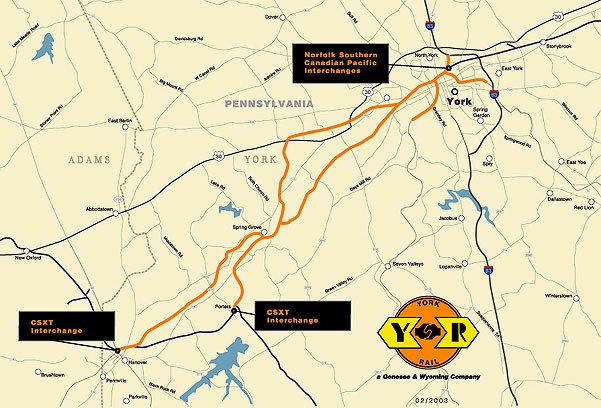 York Railway Company (YRC) is a 40-mile short line railroad located in eastern Pennsylvania, providing rail transportation and distribution services in the heart of the Mid-Atlantic region. The YRC is the result of the merger of the Maryland and Pennsylvania Railroad Company and Yorkrail, Inc. and is headquartered in York, Pennsylvania. We serve approximately 40 direct rail customers and an additional 20 through our transload and distribution services division, York Rail Logistics (YRL). Source: Genesse & Wyoming website http://www.gwrr.com/


October 13, 2003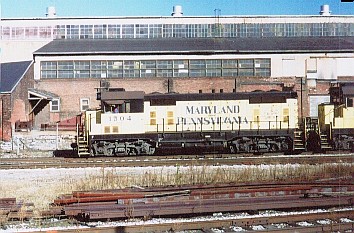 One advantage of working in a bank is being off on somewhat obscure holidays when smaller railroad operations are still running. Such was the case on Columbus Day 2003. Although, as described above, the venerable M&PA corporation was recently merged into the York Railway Co., it stills lives in rolling stock and operations. In this series of photos, we see a M&PA train retracing a route operated in downtown York for years, interchange from the M&PA with the =WM=.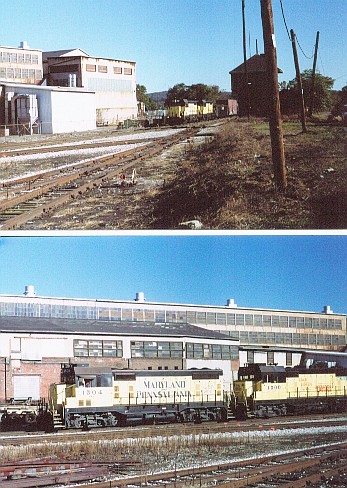 In the top photo-the train is coming off of the M&PA at the York tower onto the Northern Central (later Pennsy/Conrail secondary, now Norfolk Southern). In the shadow of the tower is an authentic M&PA structure seen on another page. To the right on the NS is the Windsor yard and tracks to Wago Junction on the Port line. Bottom photo- although the authentic M&PA switchers are not in use- these odd CF7 units add interest to the train.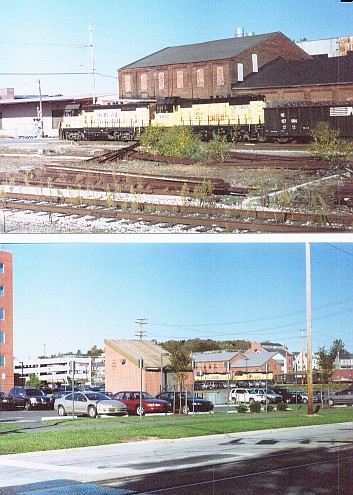 Top photo- train is about to enter a warehouse/freight depot district that was between the tower and the =WM=. Note that the first car is a gondola loaded with cut up scrap, more than likely originated at the large scrap yard that surrounds the M&PA headquarters. The rest of the train were a variety of box cars. My thought was that this train might be headed south to the stub end of the old Northern Central at Hyde, a trip that involves street running, so off I headed to catch that event. Bottom photos show that this was not the case with the street running tracks in the immediate forground and the train headed over the former =WM= on its way to Lincoln Yard. This same day, I viewed some train makeup in the Lincoln Yard, an activity that intermittantly blocks Market Street in the process.

More York M&PA and =WM=


Other York County Railroad Pages
Western Maryland Railway and Related Rail Links
Western Maryland Railway Yesterday and Today
World's Greatest Railroads!