=York Pennsylvania Railroads=

June 2003
---
An Unoffical Site!
The Present!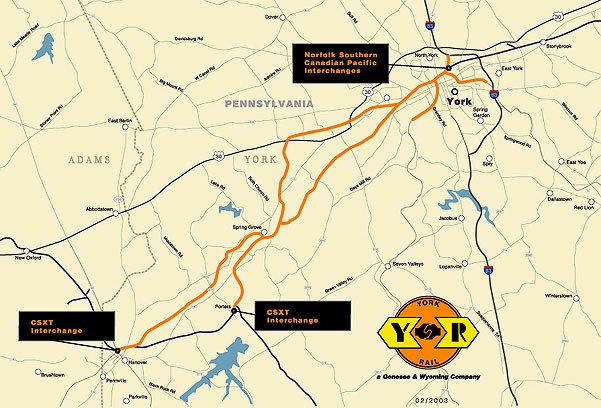 York Railway Company (YRC) is a 40-mile short line railroad located in eastern Pennsylvania, providing rail transportation and distribution services in the heart of the Mid-Atlantic region. The YRC is the result of the merger of the Maryland and Pennsylvania Railroad Company and Yorkrail, Inc. and is headquartered in York, Pennsylvania. We serve approximately 40 direct rail customers and an additional 20 through our transload and distribution services division, York Rail Logistics (YRL). Source: Genesse & Wyoming website http://www.gwrr.com/


The Past!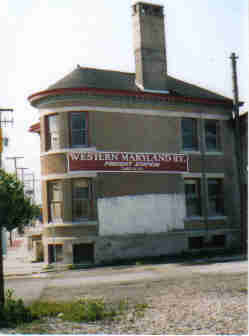 Former =Western Maryland Railway= freight depot in downtown York PA. WM operated a branch from Porters Sideling on the "Dutch Line" to York for symbol freights YH1 and HY2 for midwest connections via Hagerstown Maryland. After selling the York branch to Emons in the 1980's, CSX interchanges York traffic with York Railways, Inc. at Porters or Smiths in sidings. Western Maryland also operated in Lincoln Yard in West York and served the gigantic Gladfelter paper mill in Spring Grove. Mr. Glatfelter was on the board of the WM.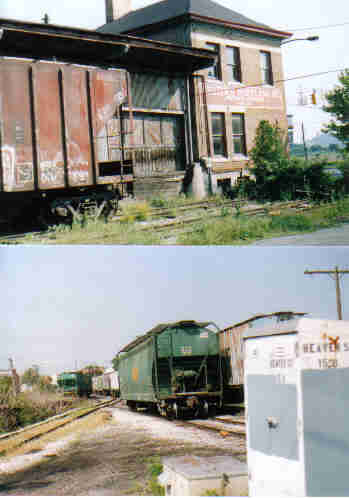 Grain transfer facilities now is a major York Railway and York Rail Logistics activity at the former WM facility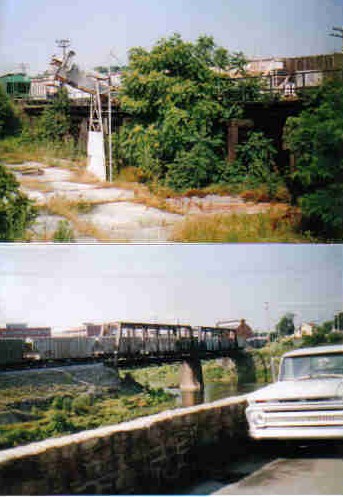 Codorus Creek is crossed to reach the downtown facilities. Photo from June 2003 looks like it could be from the great WM years of the 1960's with the Chevy pickup in the foreground.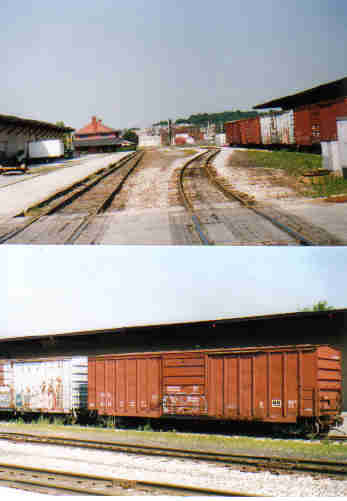 To the immediate east of WM's terminal was Northern Central's York passenger station and warehouse facilites. Northern Central was an early north/south Baltimore to Williamsport PA railroad that was melded into the Pennsylvania System after the Civil War. From the north, he current line comes into York from Wago Junction on the Susquehanna and is operated by Norfolk Southern. NC's former line to the south operates only a mile or two from here to Hyde, this section includes street running track. From Hyde south, Northern Central rails are in place but not currently operated ( a bike trail runs along the right of way). Also emanating from the York station is the fomer Pennsylvania secondary to Frederick Maryland, parts of which are operated by York Railways, Inc.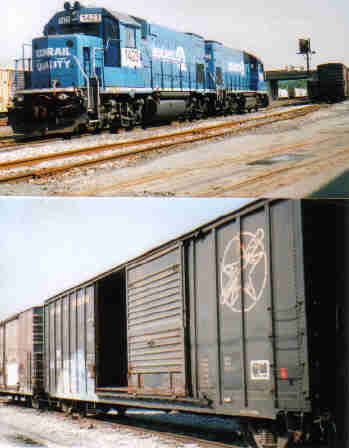 NS's Windsor Park Yard serves a lumber warehouse and other downtown York industries. A Maryland and Pennsylvania boxcar built by Emons' York car facility is still in interchange service in June 2003.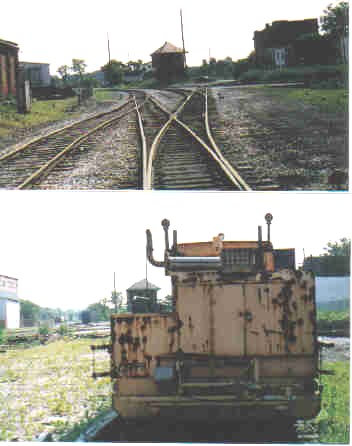 To the east of the NC York station and depots is the northern end of the Maryland and Pennsylvania Railroad. YORK tower formerly controlled this junction.

Columbus Day 2003


Other York County Railroad Pages
Western Maryland Railway and Related Rail Links
Western Maryland Railway Yesterday and Today
World's Greatest Railroads!