Maryland & Pennsylvania Railroad
Muddy Creek Valley

June 003
---
An Unoffical Site!
Muddy Creek Forks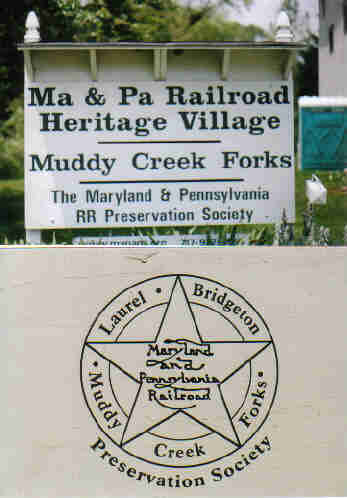 The M&PRPS was established in late 1986 and acquired 8 miles of the Ma & Pa main line between Bridgeton and Laurel, Pa. In 1992 the Society added the historic store and mill complex in Muddy Creek Forks, which includes 11 structures and 31 acres of land, to its holdings.
Source of information: Society's website-Use Back to return here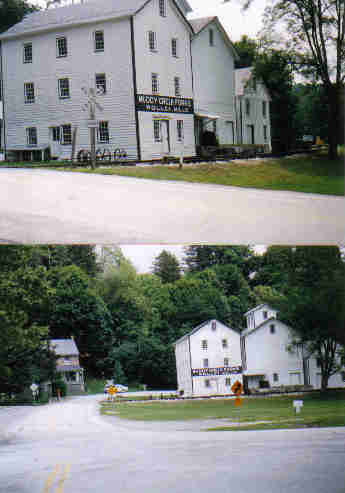 Muddy Creek Forks Roller Mills


Muddy Creek Forks houses


Equipment in various stages of preservation


Top photo-yard limit. Note use of guard rails in much of the curving Muddy Creek Valley. Bottom photo- Current end of tracks south of Muddy Creek Forks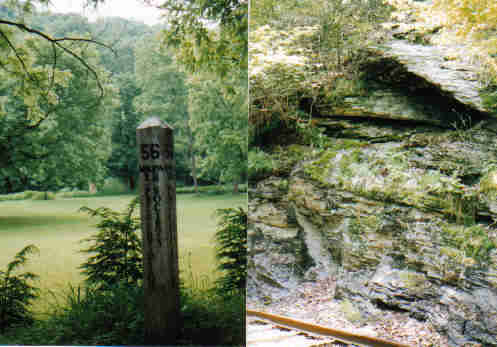 Left photo-flat flood plain at MCF. Right photo-most locations, however, right of way is carved into the canyonside.


Fairmont car getting final touches in late June 2003 when I returned to MCF. Several weeks earlier when I visited, this car was being overhauled from the chassis up by the volunteers.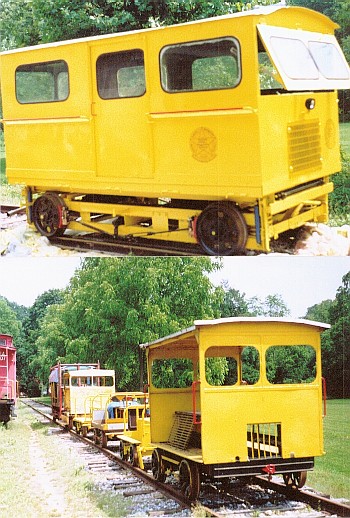 Finished product


Laurel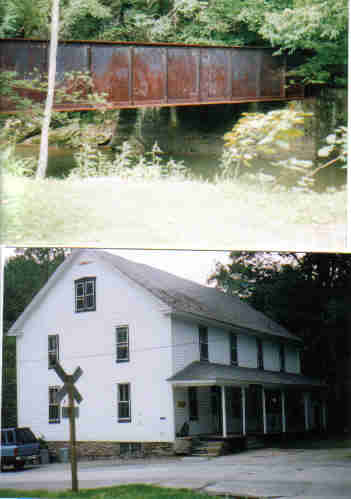 Laurel Pennsylvania. The MPA used few bridges to reduce curvature such as this one at Laurel


Felton
Felton Pennsylvania-right photo is the former location of the station. Left photo is the general store which included a freight depot according to Greg Halpin. One would wonder if there were helpers stationed at Felton. Hearing of no such arrangement one concludes that since the Maryland portion of the MPA had a sawtooth profile and the trains were not unusually long, that all of the power necessary to get out of the Muddy Creek Valley was put on at Baltimore (or York in the case of the Delta turnaround). Hilton's book describes double-headed trains in which the "helper" was spaced about 5 cars back for tressle loading concerns.


Brownton - Red Lion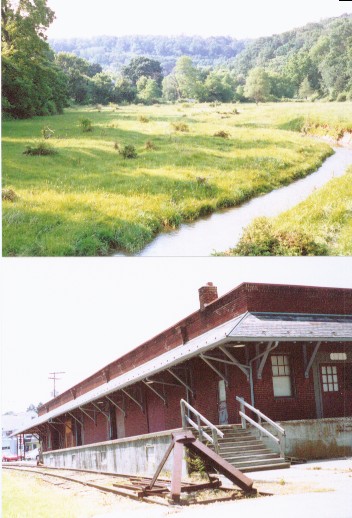 Muddy Creek entered the Susquehanna at 100 feet above the tide at Peach Bottom (before the current dam raised the elevation to 171 ft). Muddy Creek at Felton is about 550 ft. elevation, but Muddy Creek is running out of horsepower to cut a grade. The Peach Bottom Railroad was financially saved when York kicked in $50,000 to have the MPA predecessor head towards York instead of the nebulous goal of the Broad Top Coalfield. To reach York, the Peach Bottom left Muddy Creek and headed up Pine Creek, a fair-sized tributary. In the top photo at Brownton, the grade stiffens from here to Red Lion to 2%. York County is consistently hilly and even though the peak elevations are not great, the climb out of Muddy Creek was significant. Red Lion in the bottom photo, was the next destination because of existing traffic potential. At 911 ft. elevation, the railroad reached its highest elevation.

>



Other York County Railroad Pages
Western Maryland Railway and Related Rail Links
Western Maryland Railway Yesterday and Today
World's Greatest Railroads!