=Maryland & Pennsylvania York Pennsylvania Railroads=

June 2003
---
An Unoffical Site!
The Present!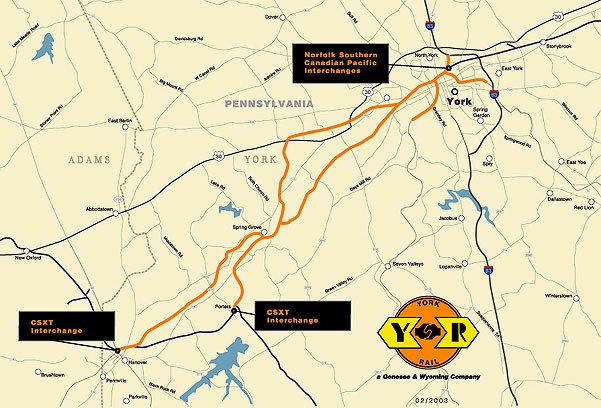 York Railway Company (YRC) is a 40-mile short line railroad located in eastern Pennsylvania, providing rail transportation and distribution services in the heart of the Mid-Atlantic region. The YRC is the result of the merger of the Maryland and Pennsylvania Railroad Company and Yorkrail, Inc. and is headquartered in York, Pennsylvania. We serve approximately 40 direct rail customers and an additional 20 through our transload and distribution services division, York Rail Logistics (YRL). Source: Genesse & Wyoming website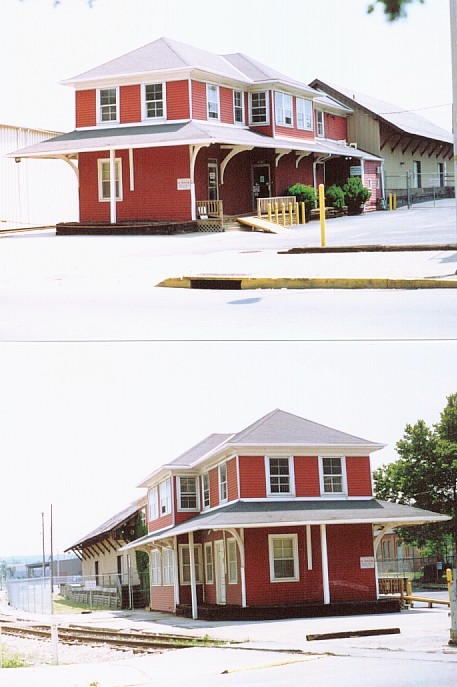 Former Maryland & Pennsylvania RR station- Market Street York PA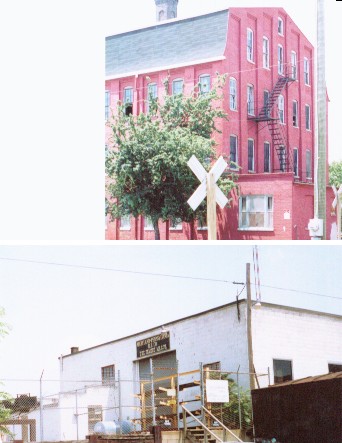 Top photo is the NY Wire Co buiding directly across from the station- an MPA customer of long standing. Bottom photo is MPA office building- at the former roundhouse location I believe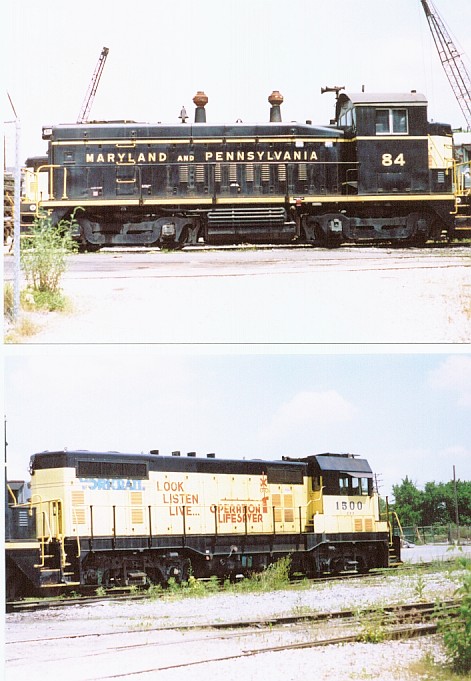 MPA locomotives still operating in 2003. Robert Oom reports on the CF7s-"The CF7 is a rebuild of the old F-units that Santa Fe did probably over 30 years ago now. The unit was unique to the Santa Fe but when they decided to sell them a lot of the shortline roads bought them because they were in good shape mechanically. Since they are a rebuild they are rather ugly but better for switching than what the F-units were."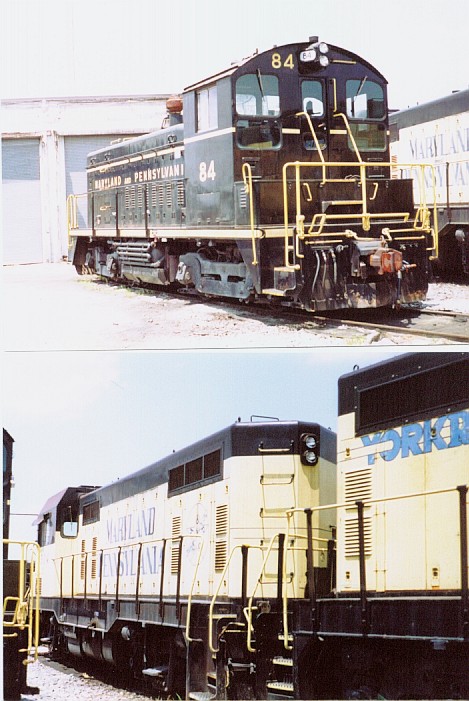 Another view MPA locomotives still operating in 2003-Randy Miller adds comments on the CF7s-"The CF-7's are F-7's rebuilt by the Santa Fe back in the 70's. They wanted to try to get a few more years out of the F's and they used them on locals and branch lines. One of ours was the last one built. I think it's the 1500. They're not bad locomotives, but I would rather not use them. The MPA uses two of them and we use one on the yard crew. I like using the GP-16's and I keep them on my job as much as I can. I would prefer to have a few C-420's instead. But that's just me. One thing has changed since I last wrote you. We now have trackage rights over CSX into Hanover. We run up to Broadway (mp BAS 54) and then back onto our tracks. The MPA no longer runs up to Hanover. I do all the switching in Hanover on the MPA. We go up once a week or every other week. This makes more sense since everyday I was only two miles away from the junction in Hanover. The MPA had to run about 20 miles just to get there. The tracks will stay in place, we just won't use them unless we have to."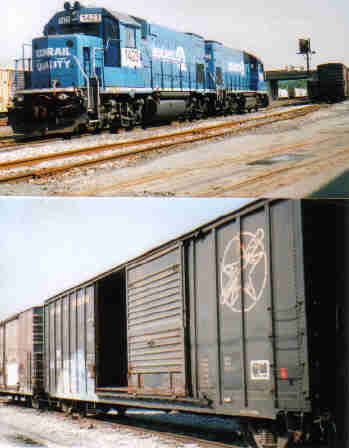 MPA boxcar built by Emons operation in York. The earlier original MPA management took their boxcars out of interchange in 1937 rather than to update to required standards. Examples of the originals can be seen at Strasburg RR and at Williams Grove--click here for my Strasburg RR site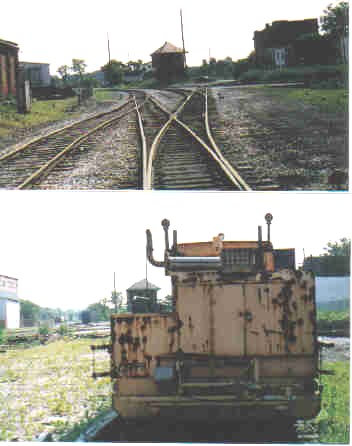 Junction of MPA with Northern Central (which became Pennsylvania/Penn Central/Conrail/Norfolk Southern) Maryland & Pennsylvania outlived all of them except NS. Bottom photo show track equipment hand letter for the "Ma & Pa".




Other York County Railroad Pages
Western Maryland Railway and Related Rail Links
Western Maryland Railway Yesterday and Today
World's Greatest Railroads!