=Rockville Bridge=
Spring 2003
Part 11l

Harrisburg, March and April 2003
---
A late Sunday evening ...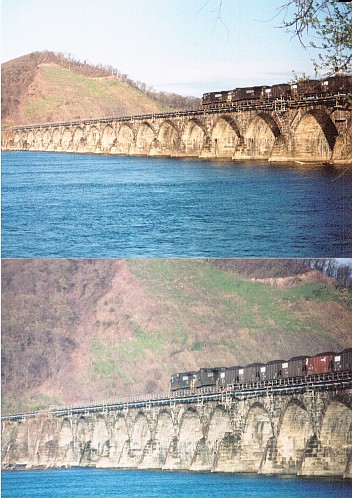 East bound coal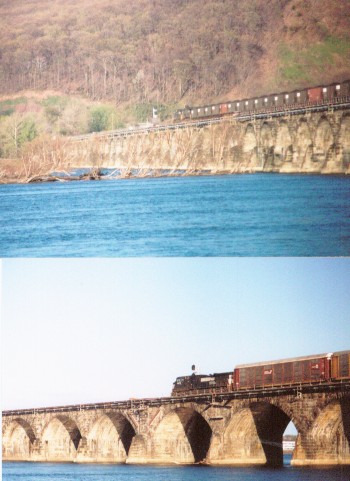 The bridge also sees transfers runs from Harrisburg or Rutherford and Enola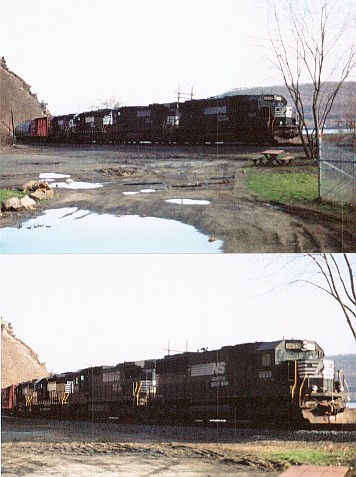 Dauphin PA- photos of the west bound (north) on the Buffalo line. These photos were taken on the long gone right of way of a Reading line that connected the upper Dauphin coal fields with the Northern Central at the town of Dauphin. Dauphin was earlier a operating point on the State Works Canal.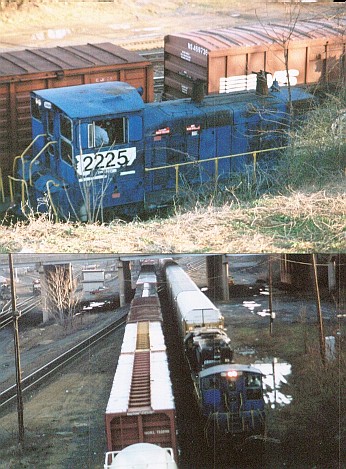 Switching at Enola Yard takes place right underneath the auto bridge at Overview


Crossing busy Rt 11/15 at Summerdale allows one to get a view of the central part of the yard as shown in the bottom photo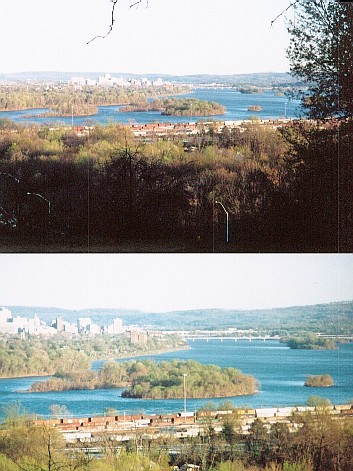 A more panoramic shot is obtained by taking First Street and Miller Street to Belle Vista Drive in Summerdale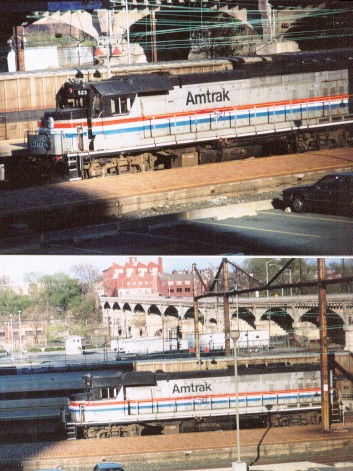 Amtrak 523. After leaving work one sunny April evening a swing into Harrisburg produced this locomotive, but nothing on the Reading Bridge or Rockville Bridge that evening.



<



Rockville Bridge Rails Across the Susquehanna By Dan Cupper



Back to Cumberland Valley Railroad



Western Maryland Railway and Related Rail Links


Western Maryland Railway Yesterday and Today


World's Greatest Railroads!