=East Broad Top Railroad=

June 2003
---
An Unoffical Site!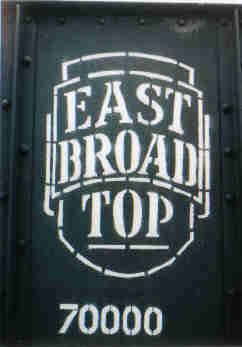 Logo displayed on coal hopper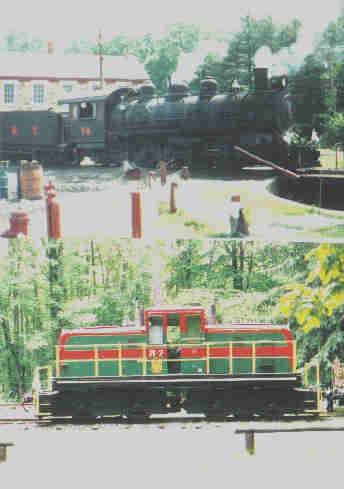 Washed out this photo to attempt to show running gear of 14. Built by Baldwin in 1912, this 2-8-2 produces 27,600 tractive effort at 180 boiler pressure. EBT RRs website lists a current roster of 6 narrow guage Baldwins built between 1911 and 1920. Bottom photo is the diesel power this late afternoon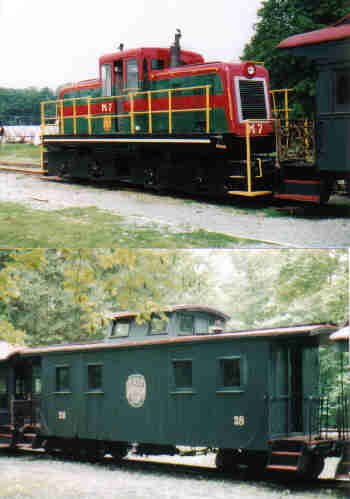 GE M-7 waiting for final extra run of the the first day operations in 2003. Bottom photo shows caboose 28 in passenger paint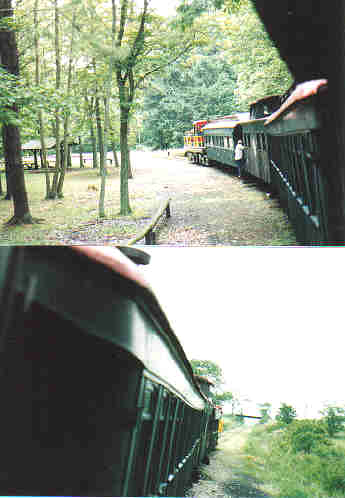 At Colgates Grove, the train has backed up the north leg of the wye and is now turned for the return trip to Orbisonia station. Bottom photo shows the grade approaching a summit between Colgates Grove and Orbisonia station. The line takes a straighter route over this summit rather than to follow loops of Aughwick Creek.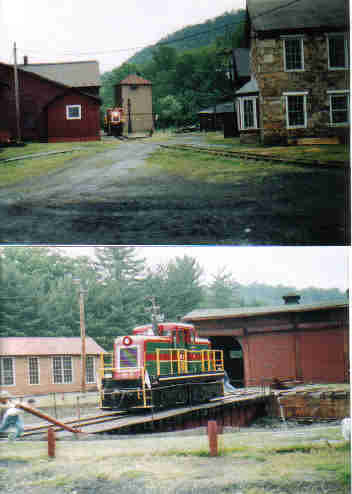 After dropping the train, the GE heads for the roundhouse. The turntable is armstronged to align the 44 tonner with an open stall in the roundhouse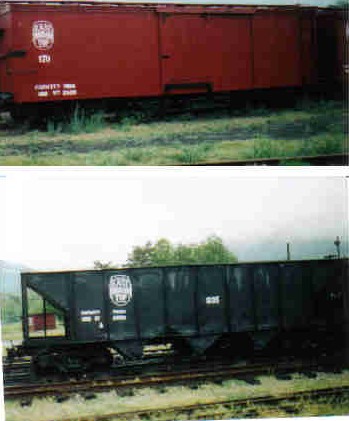 Wooden box car built in 1913 and 3 bay hopper 935 built in 1916


Shop area. Bottom photo shows narrow guage.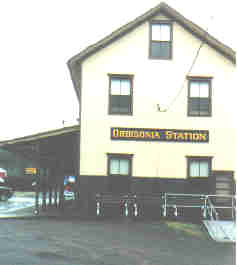 Orbisonia Station, Rockhill Furnace PA


2004 EBT Fall Spectacular
EBT Pages
Official site of EBT

Friends of EBT
Rockville Bridge Rails Across the Susquehanna By Dan Cupper


Back to Cumberland Valley Railroad
Western Maryland Railway and Related Rail Links
Western Maryland Railway Yesterday and Today
World's Greatest Railroads!